This is a section of drawings of statues that i saw during my stay in Ghent, Belgium. Its a beautiful with a lot of stone artwork and statues but these are a few of the ones that really stood out to me.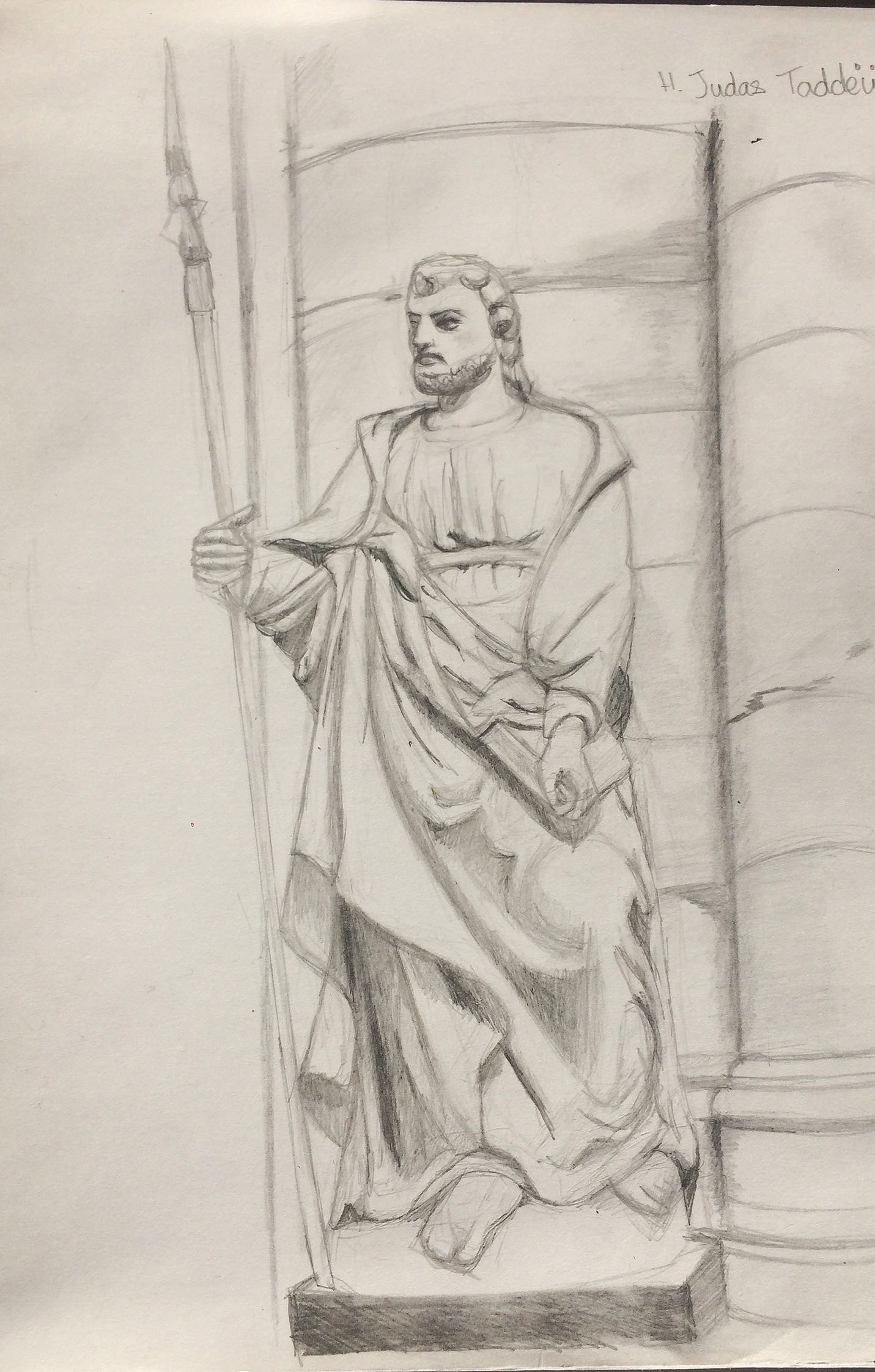 The first two are from St Nichoals' church, Ghent, Belgium. While it wasnt the biggest or most well known this was my favourtie church because of the statues. The walkways in the church are lined with amazing statues of people involved with the church from the past, its an amazing showcase of skill and a view into the past.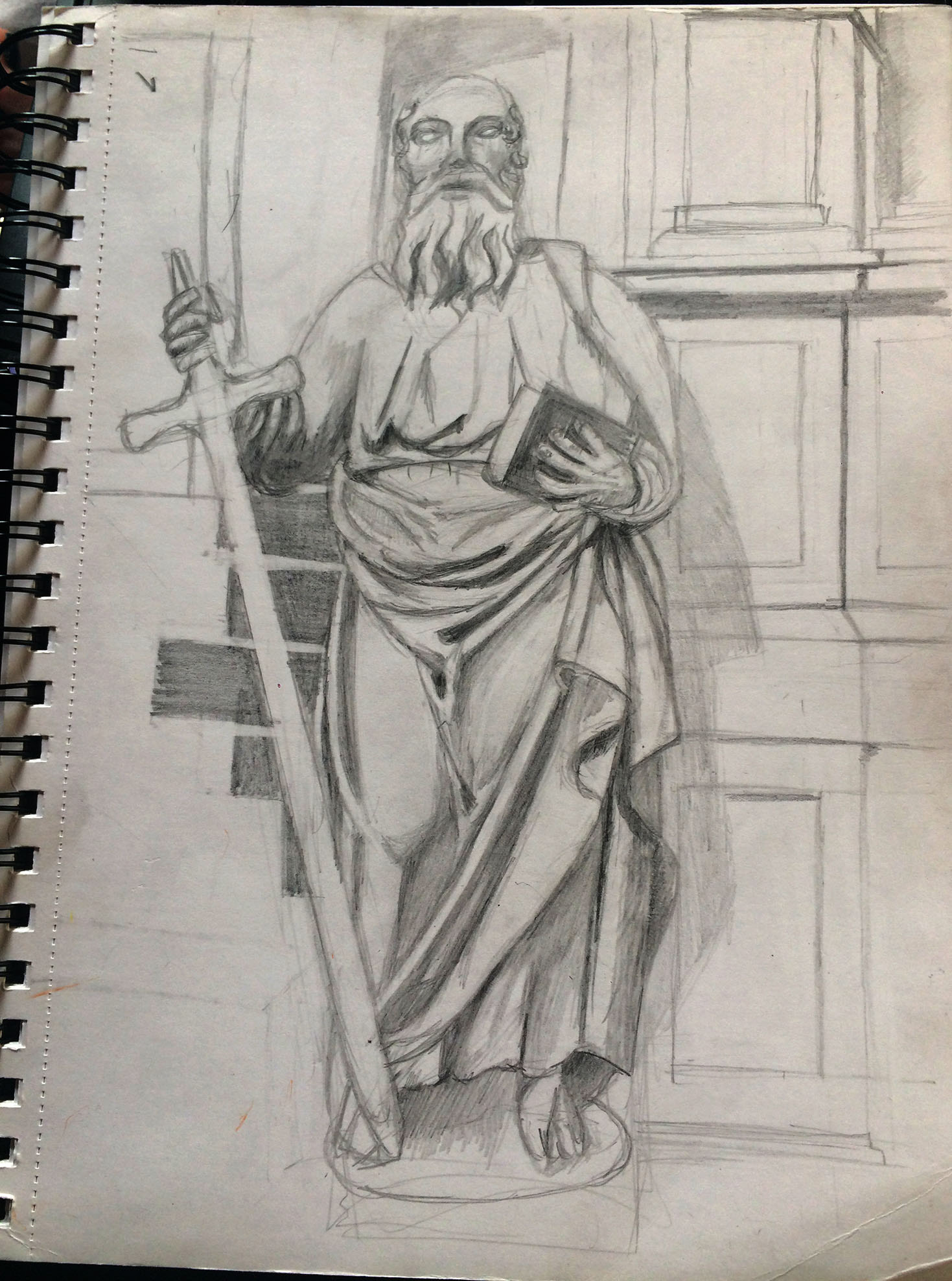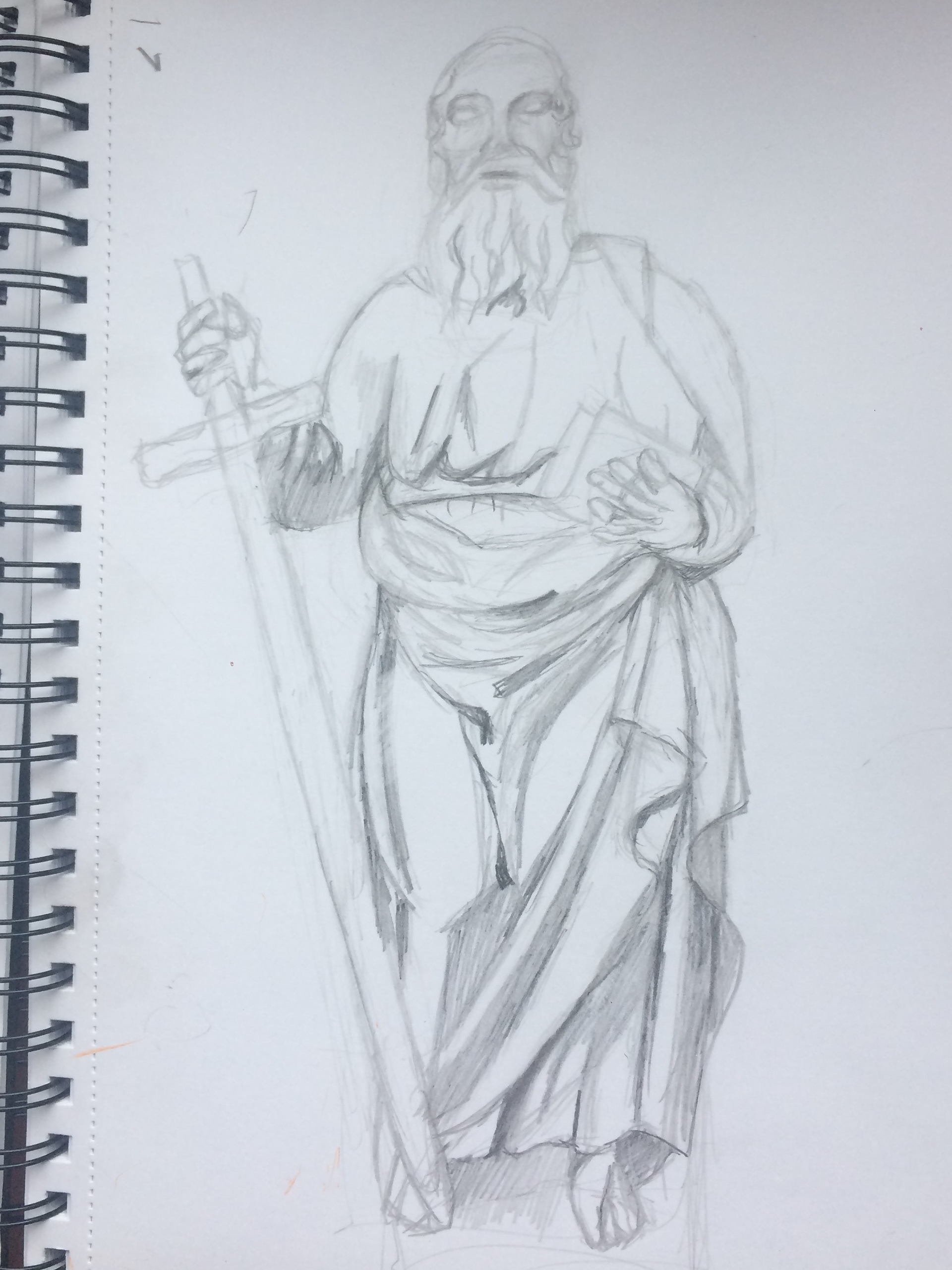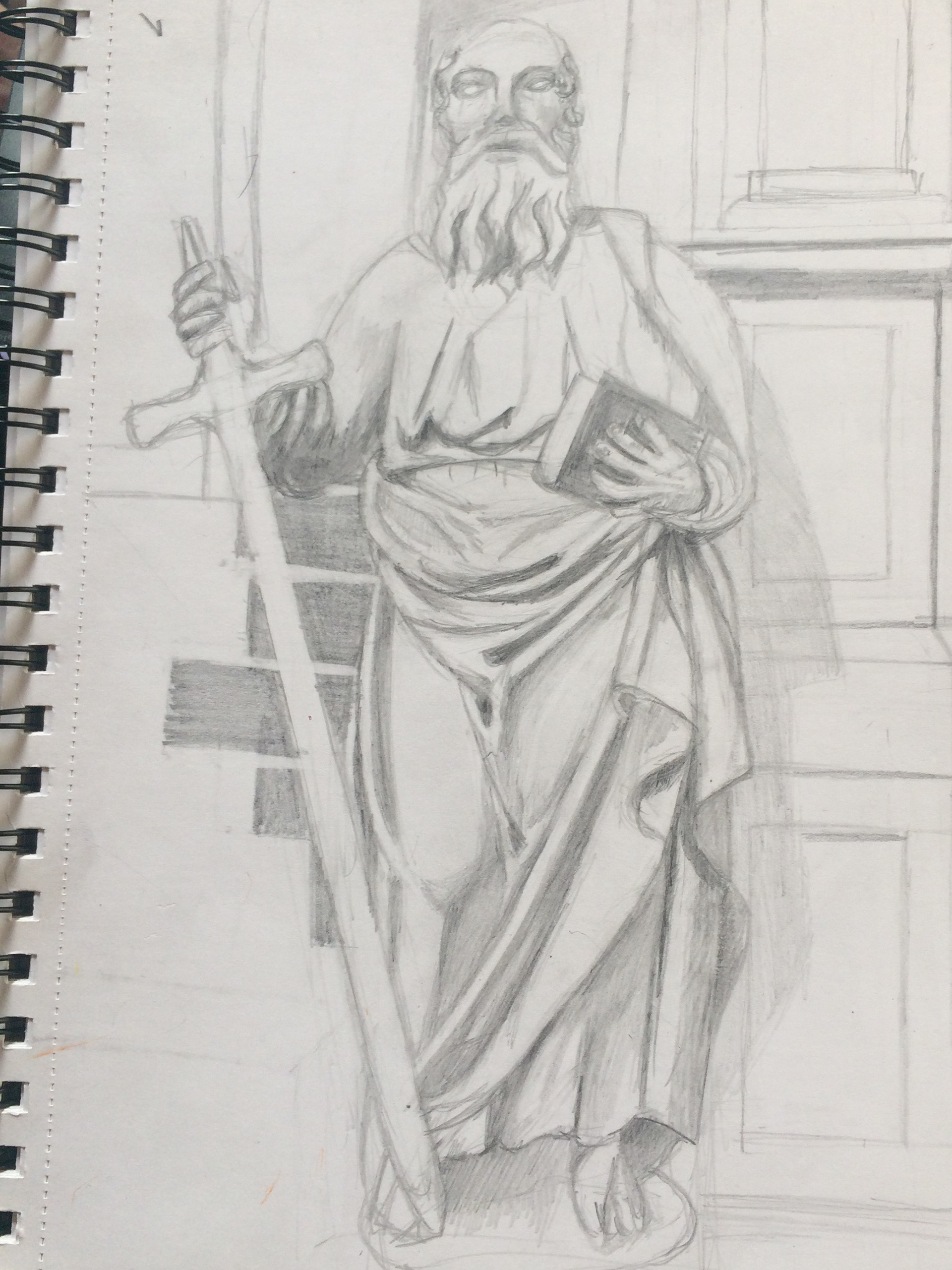 second artwork in my St Nicholas' church statue drawings, in Ghent, Belgium. Using pencil to create a realistic style and practice my observational drawing skills.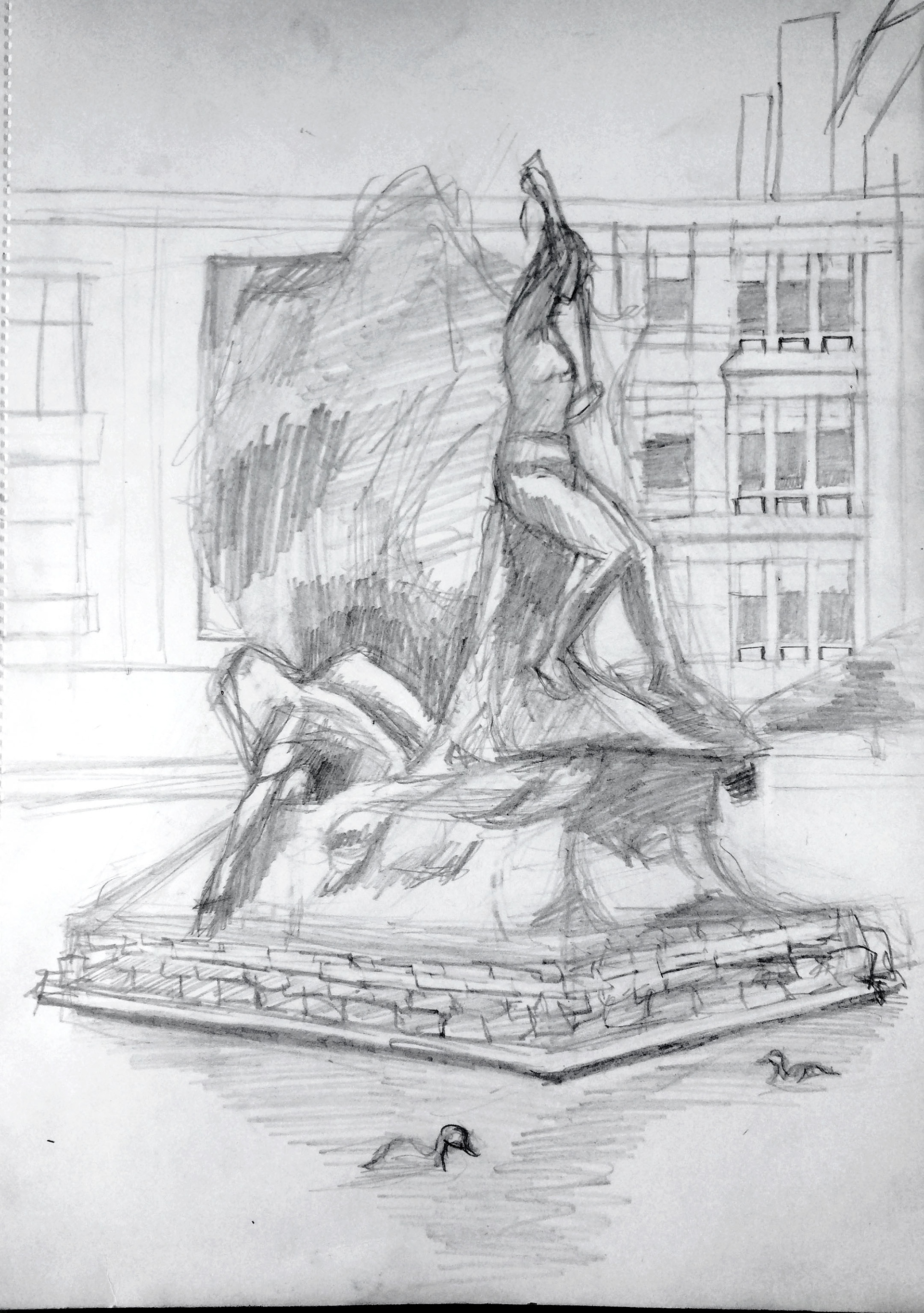 The last artwork is a pencil and graphite, an on-location loose sketch of the statue in the lake in the citadel park, Ghent